Nauryz is a very important holiday for Kazakhs, which marks the beginning of a new year. It is celebrated several days starting from 22nd of March, the day of the spring equinox. Nauryz means 'new day', it is celebrated in the Great Steppes from ancient times. Nauryz symbolizes goodness and wealth, happiness and love and a great friendship day, since this holiday is common for many nations. During Nauryz celebrations, past offences are forgiven and forgotten and everybody makes a wish to leave all badness behind and bring renewal in the New Year.
City squares get full of yurts, and many performances take place there. Here one can learn about the culture and lifestyle of nomads and find people wearing beautiful national clothes, listen to Kazakh songs and play of musical instruments, etc. In holiday exhibitions and fairs traditional gifts and souvenirs are sold.
Nauryz kozhe is the most important of all meals during these days and a main symbol of Nauryz, since it is prepared specially for this day. Nauryz kozhe is special for its unique recipe.Traditionally, 7 different ingredients are added to Nauryz kozhe, which may vary, but basically these ingredients include: water, meat, salt, milk or yoghurt, one type of grains, chosen from rice, corn or wheat, and others. Seven ingredients symbolize seven virtues or qualities, such as joy, success, intelligence, health, wealth, agility and security.
During the celebration of Nauryz, the kozhe is offered to all guests in any village of Bayan-Ulgii. Besides, other traditional Kazakh meals, such as beshbarmak, kuyrdak, baursak, and many types of meals made from milk (youghurt, dried kurd, cream, butter, cheese, etc) are also offered.
Trip Dates
Mar 17, 2020 - Mar 25, 2020
Pricing
2 Passengers: $1,615 per person/ double occupancy
3-5 Passengers: $1,270 per person/ double occupancy
6-9 Passengers: $940 per person/ double occupancy
10+ Passengers: $790 per person/ double occupancy
UB-Ulgii round-trip airfare
$300 per person
Single supplement
$250 per person
1. Хөдөлгөөнгүй зурагт блок - Энгийн хувилбар
Энэ хэсэгт тухайн блокын тайлбар богино текстийн бичнэ. Ихдээ нэг бүтэн өгүүлбэр байвал зохимжтой байдаг
Хяналтын камер суурилуулна гэхээр л танд олон камер, хяналт серверийн өрөө, камер хянах ажилтан гээд л маш их зардал төсөөлөгдөж байна уу? Хүссэн үедээ компьютер, гар утсаараа өөрийн чухал объект, салбар, үйлчилгээний төвүүдээ хянах гэхээр дүрс нь тод бус, бас дуу нь сонсогдохгүй төвөгтэй байдаг уу. Тэгвэл энэ асуудлыг нэг мөр шийдэх цоо шинэ шийдлийг танилцуулъя.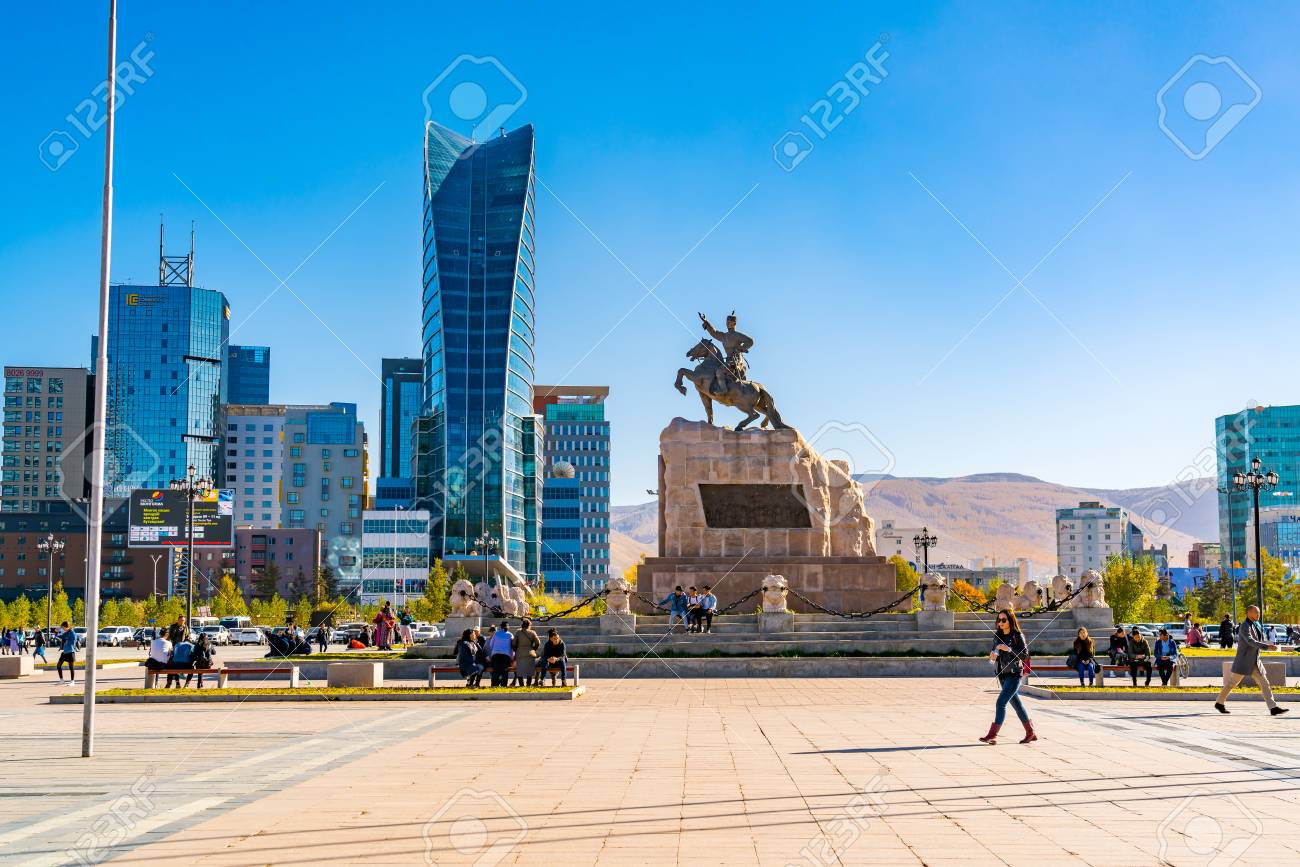 Day1, Mar 17
Arrive at Chinggis khan airport in Ulaanbaatar city. Transfer to hotel. Dinner and overnight.
Lodging:
---
Day 2, Mar 18
Drive to Turgan river valley. Have lunch. Arrive at specially prepared "Ger" camp at Turgan river valley near Sagsai village. 4 people can be settled in a "Ger". Dinner at Gers
Lodging: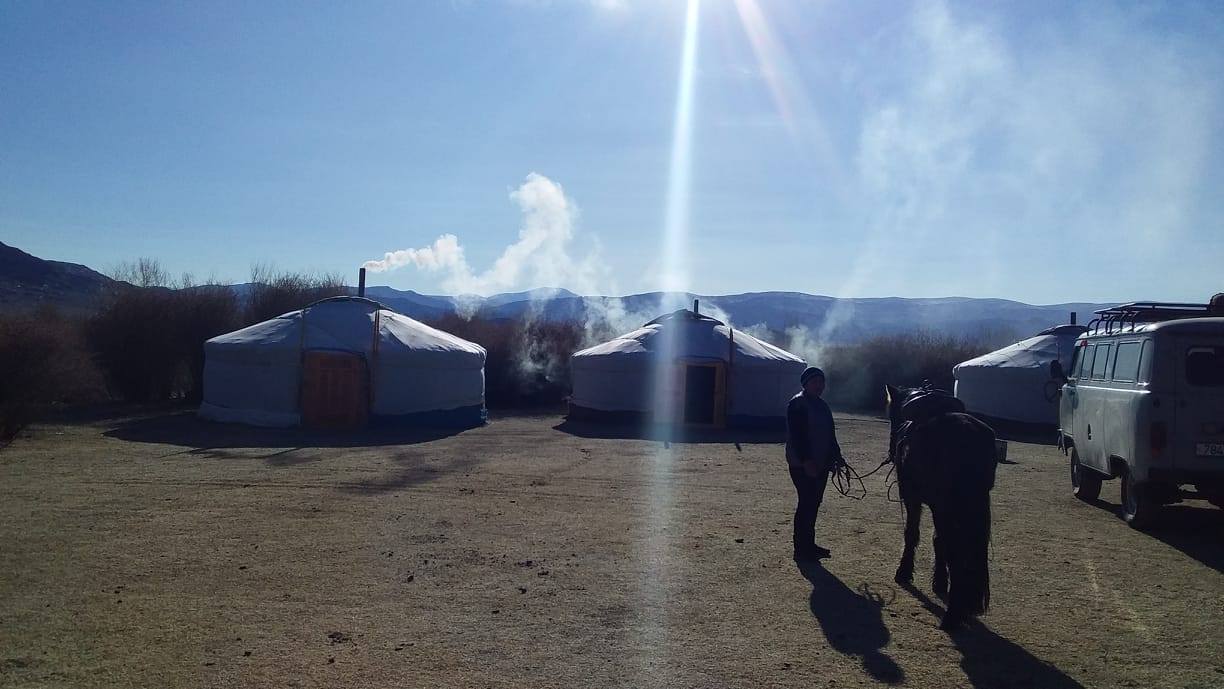 ---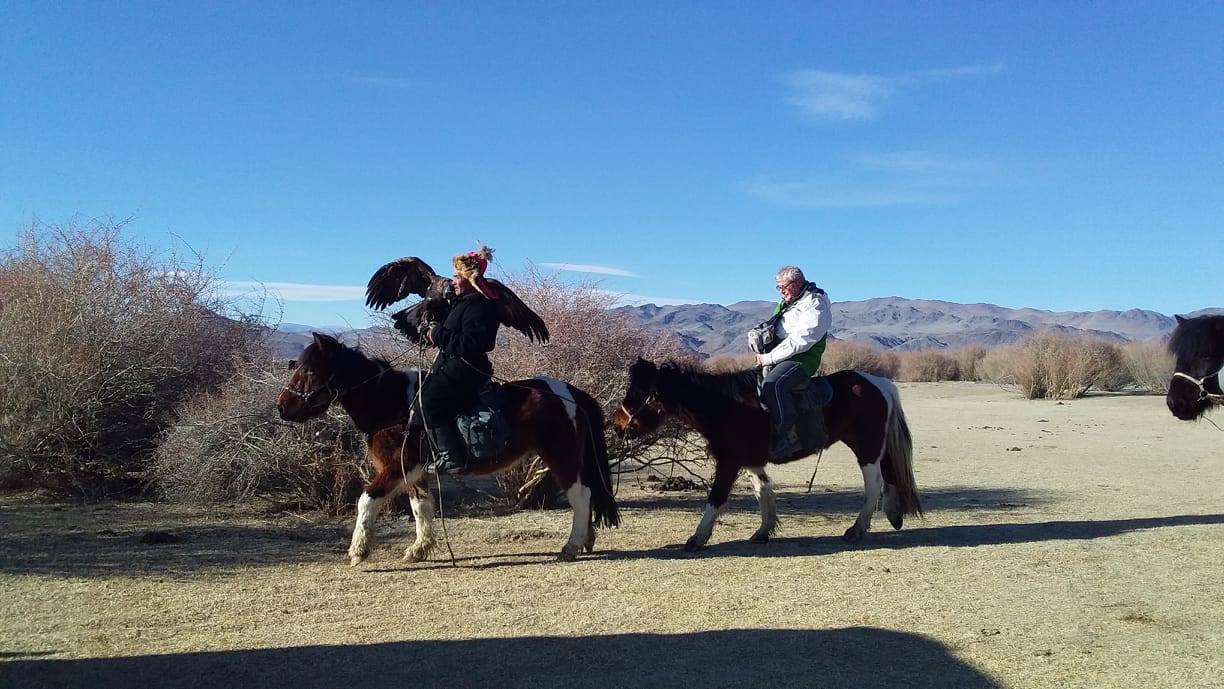 Day 3, Mar 19
After having breakfast, go upstream through Turgan river valley by horses together with the Eaglehunter and hunt with eagle. Lunch will be served at a local Kazakh family ger.
Dinner and overnight at "Ger" camp.
Lodging:
---
Day 4, Mar 20
Have breakfast
Ride towards Sagsai river side together with Eaglehunter and hunt with eagle. Lunch will be served at a local Kazakh family ger. Dinner and overnight at "Ger" camp.
Lodging: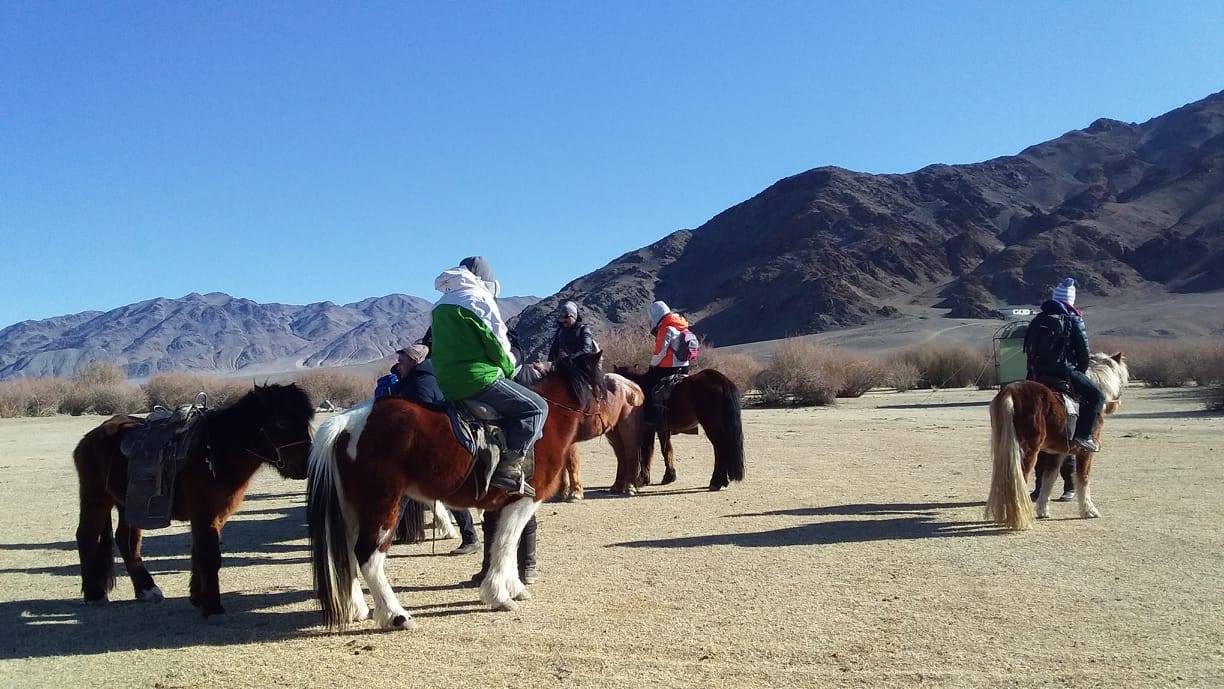 ---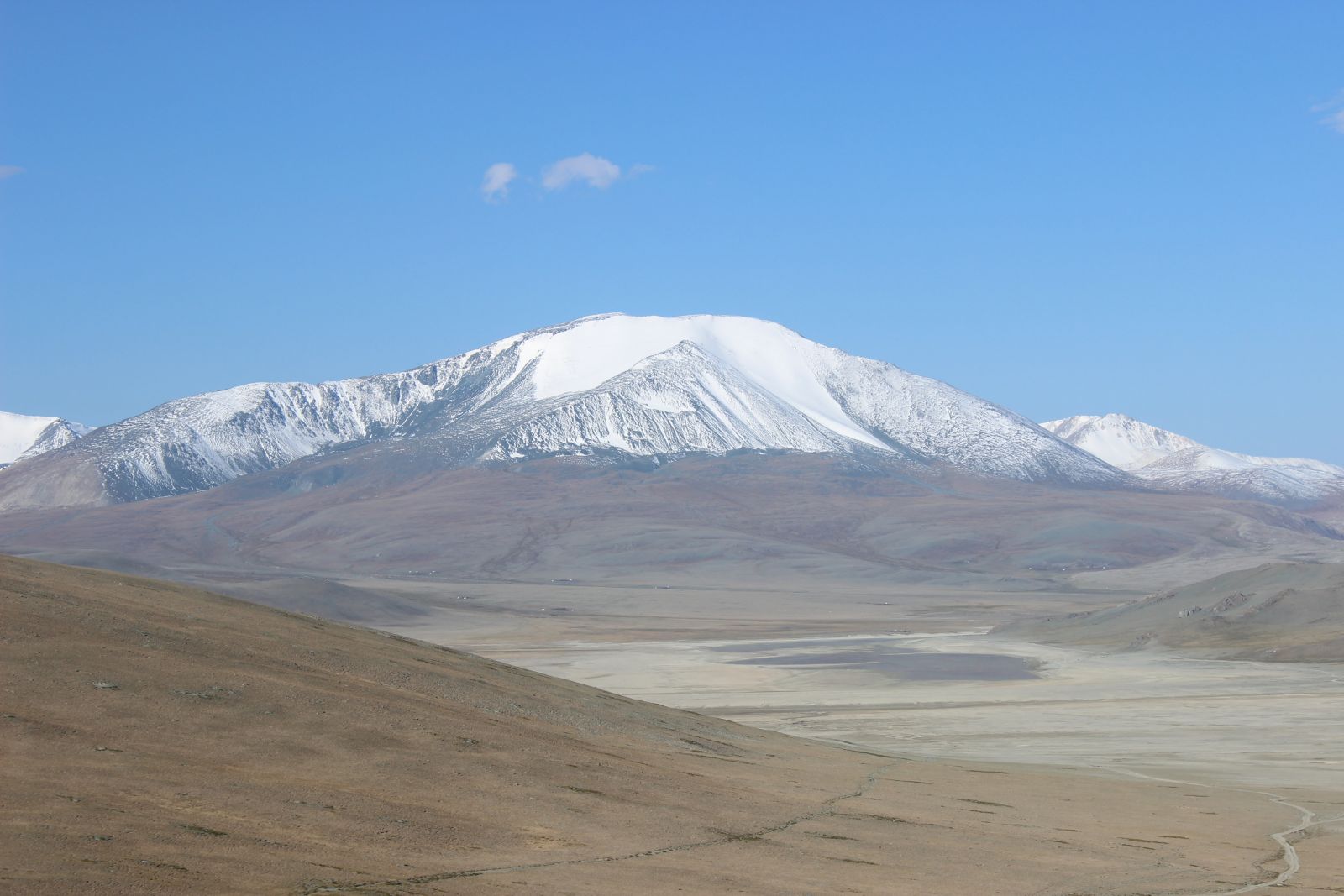 Day 5, Mar 21
Have breakfast.
Head towards Tsengelkhairkhan mountain by car. Tsengelkhairkhan is 9th highest peak of the Mongolian Altai mountains and 3990 meters from sea level. Lunchpack. Back our camp.
Dinner and overnight at "Ger" camp
Lodging:
---
Day 6, Mar 22
Have breakfast. Drive to Ulgii. Entertain Nauryz festival at central squera Ulgii.
Visit local museum. Dinner at Kazak family, special dinner of Nauryz, the "Dastarkhan".Overnight at "Duman" hotel.
Lodging: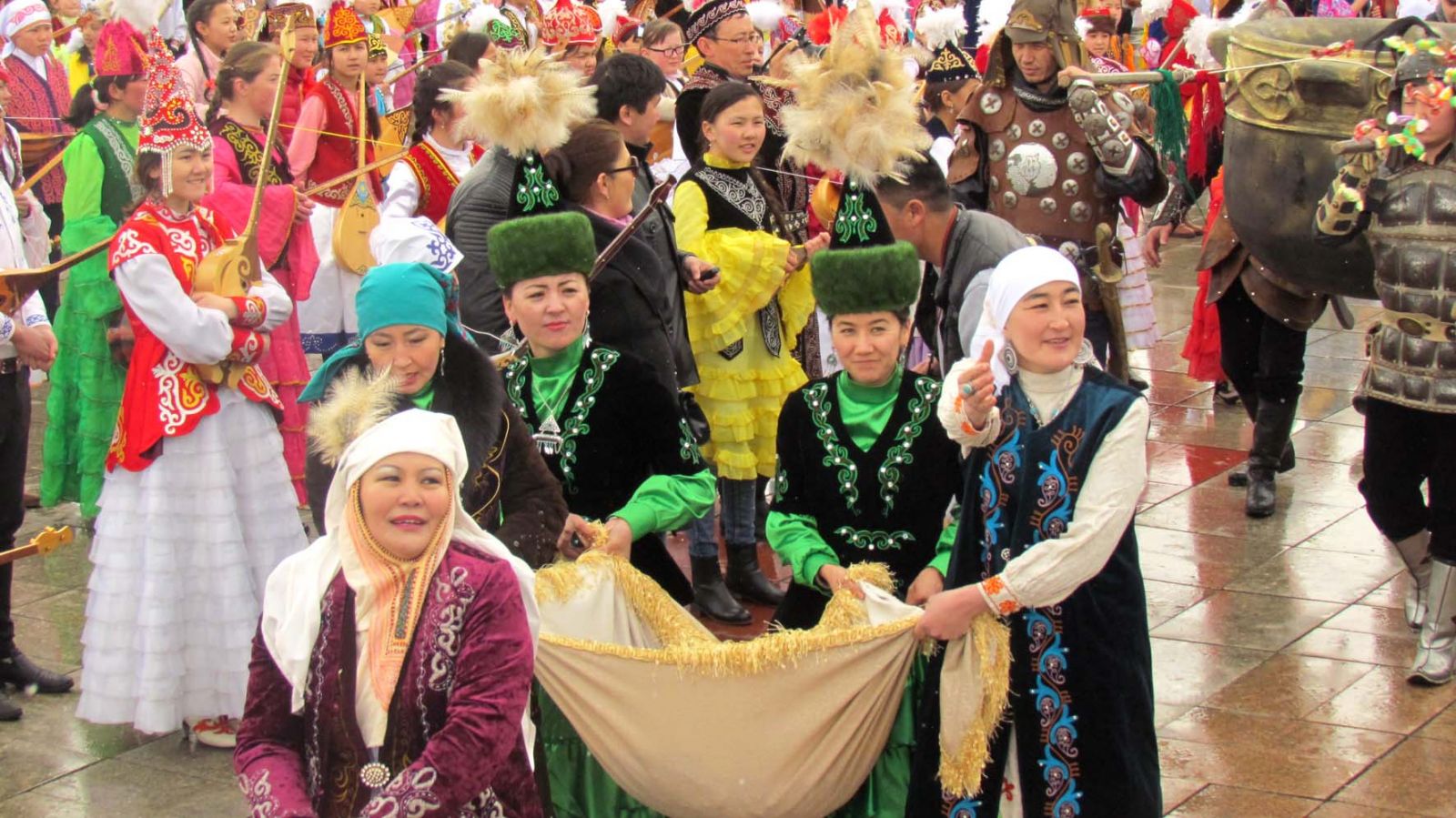 ---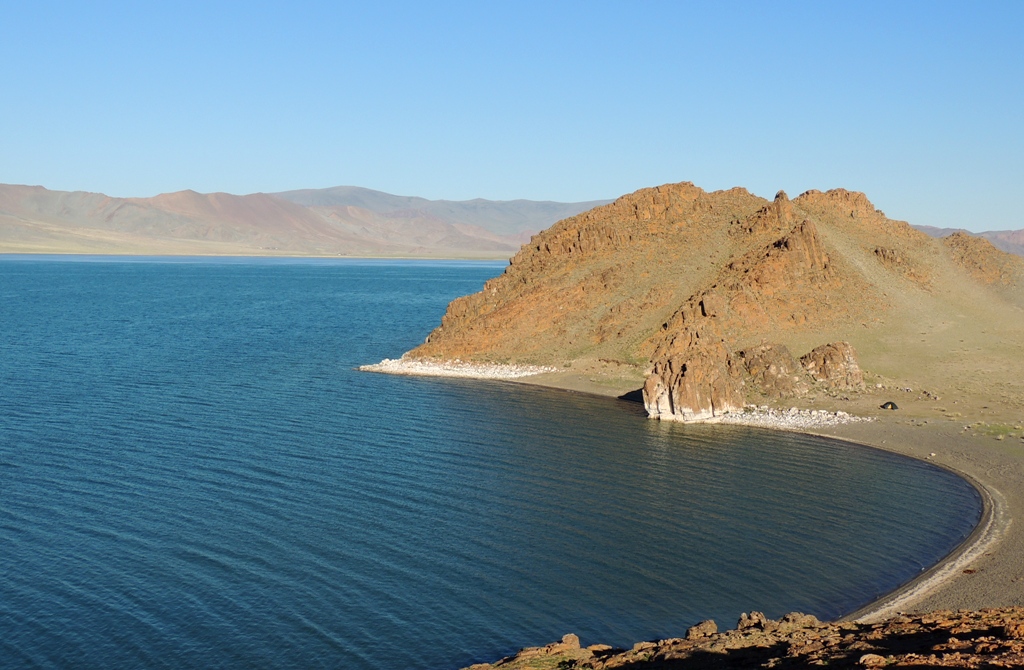 Day 7, Mar 23
Breakfast at hotel and leave. After the breakfast we will drive to Tolbo lake. There we will have chance to see beautiful untouched landscape, then visit to an ethnic Urankhai family, see their archery (Shooting by bow and arrow). Visit local museum.
Lodging:
---
Day 8, Mar 24
Flight back to Ulaanbaatar. Transfer to Khuvsgul lake hotel. Lunch at Mongolian barbeque restaurant. After lunch free visit Bogd khan palace museum and Gandan monastery. Dinner at Little sheep restaurant.
Lodging: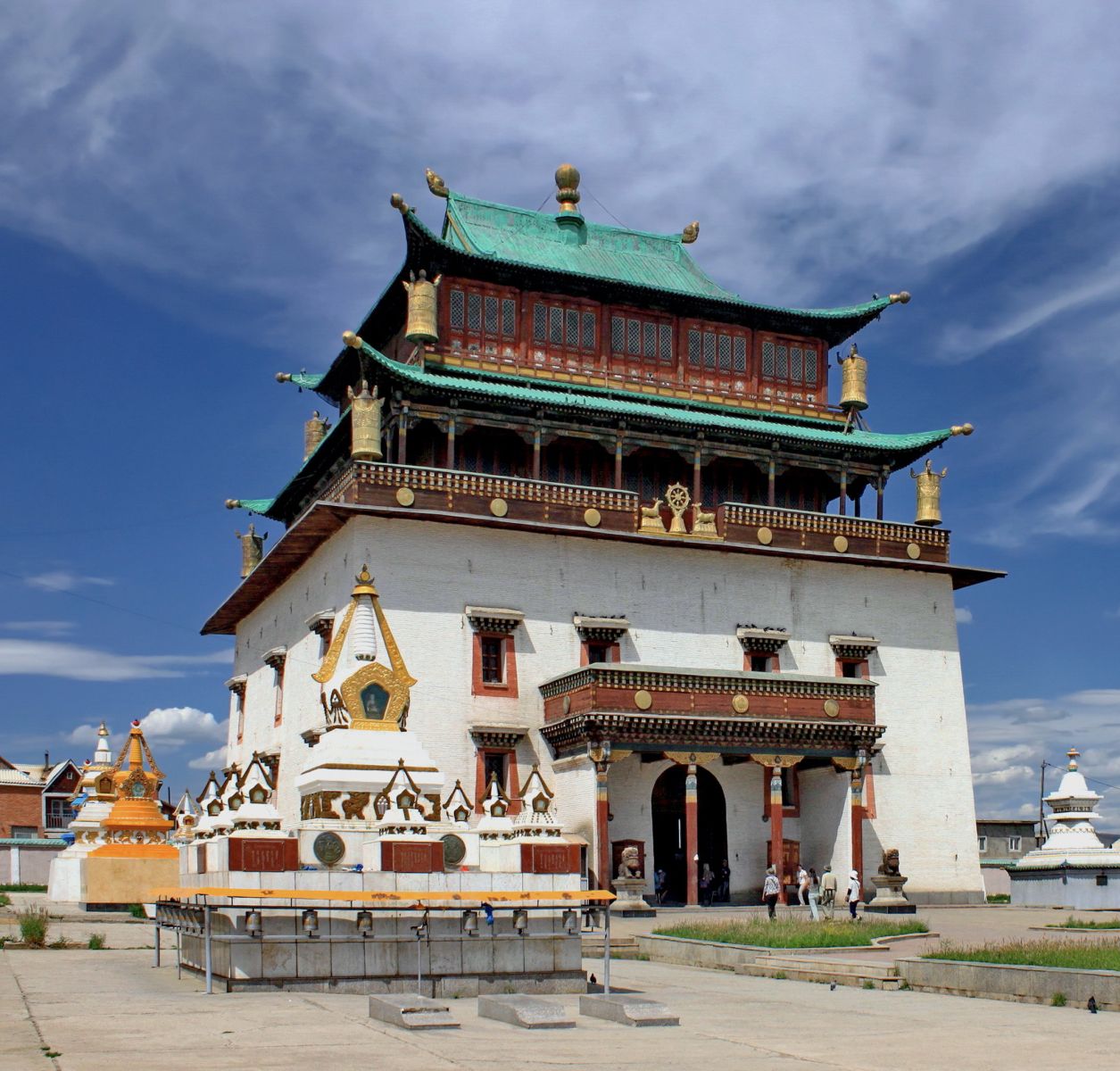 ---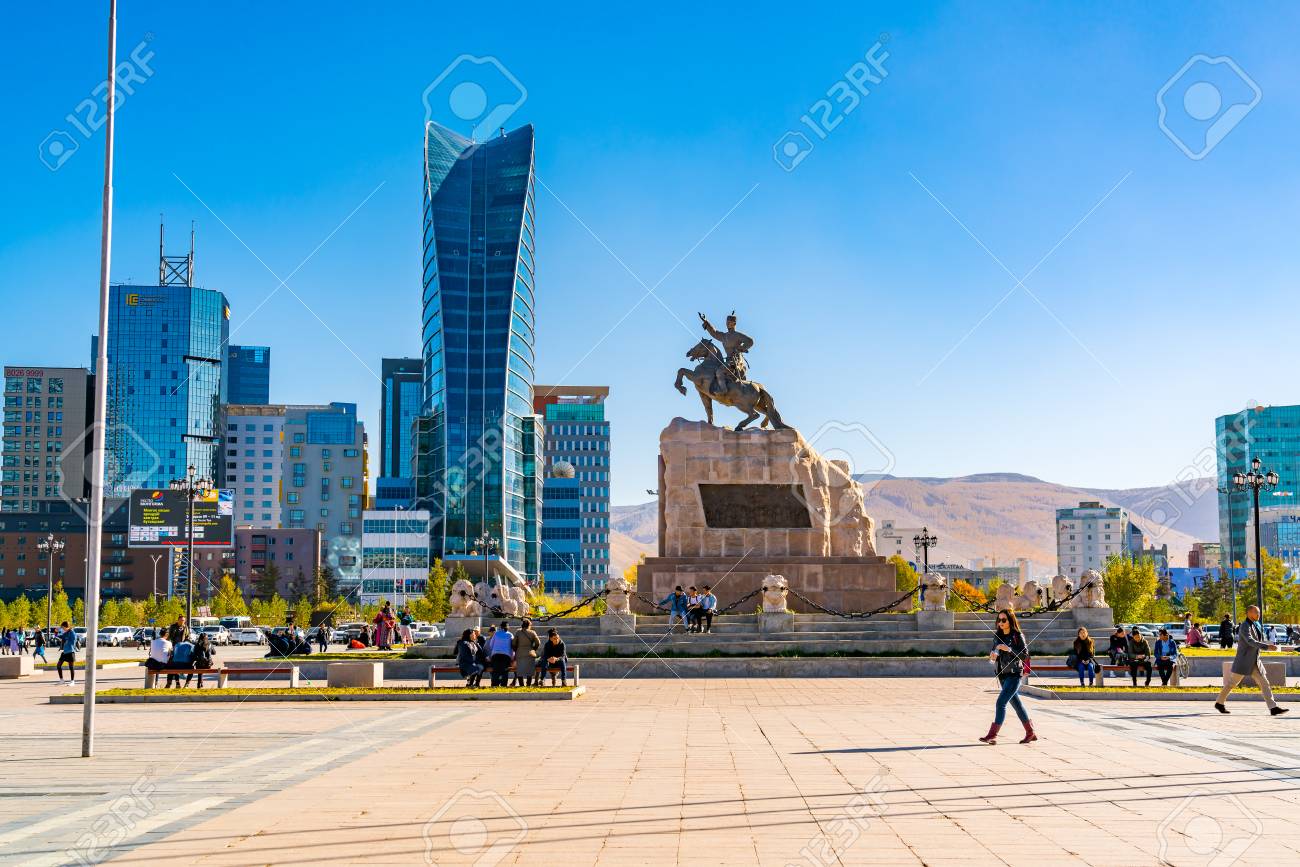 Day 9, Mar 25
Departure
Lodging:
INCLUDED:
English speaking guide.
All meals included
All transportation in Mongolia.
National park fees
Ger camp fees
Camping gear, including dinning tent, tables and chairs etc
Camp crew
Visa support
Camels and yardman fee
All accommodations during the program
Cook
EXCLUDED:
Internal flights
Alcohol beverages
visa fee
travel insurance,
optional tipping camping crew,
pre-trip expenses of medical immunizations.
International flights
Individual equipments
Drinks and extra charges in hotels and inns
All costs not specified in "Included"

Weight allowance
Mongolia's domestic flight regulation restricts total allowed weight per person per flight to 15 kg total, including your carry on. The extra weight charge goes at about $2.5 per kg.
| | | | | | |
| --- | --- | --- | --- | --- | --- |
| Trip code | Arrive date | Depart date | Booked | Available / Note | |
| NF201 | 17-03-2020 | 25-03-2020 | | See Ulgii Nauryz festival | |
Accommodations & Transportation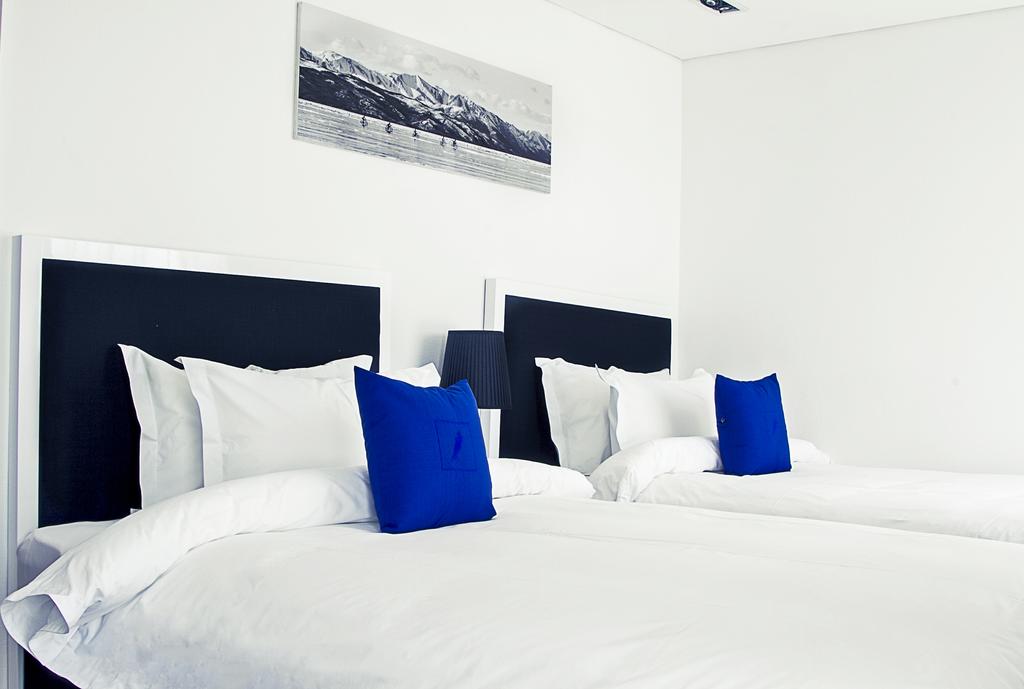 Hotel Khuvsgul lake
Set within 600 metres of Sukhbaatar Square and 700 metres of Chinggis Khan Statue, Khuvsgul Lake Hotel offers rooms with air conditioning and a private bathroom in Ulaanbaatar.
Accommodation at Ulgii
Accommodation at Ulgii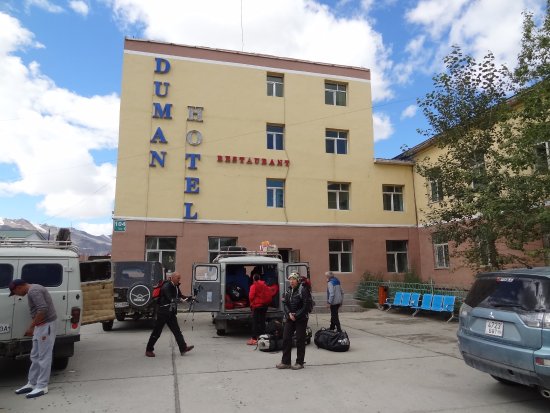 The largest hotel in Olgii. Located behind the Post Office on the south side of the square.
Temporary Ger camp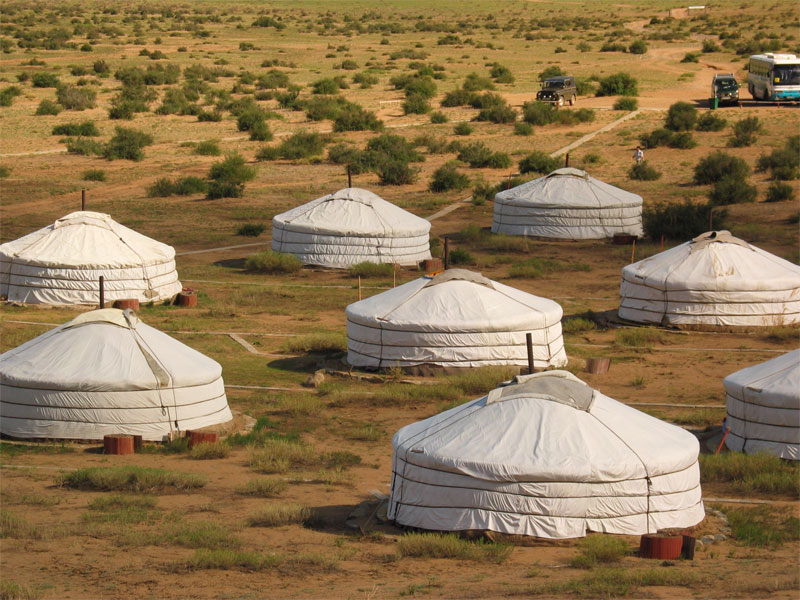 We are prepared Temporary Ger camp at Turgan river vallay near Sagsai village. 4 people can be settled in a Ger. Ger has stove and comfortable bed with linens set. Every ger has sinkhole.
Transportation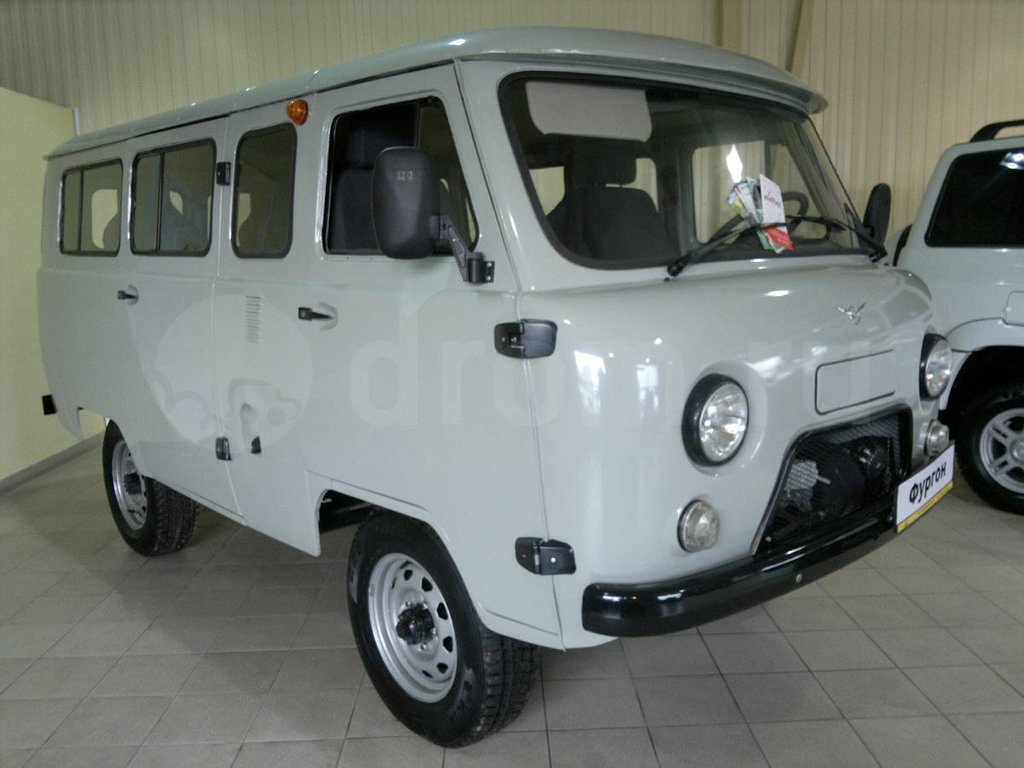 Land transportation is provided by Russian Uaz minivan seating 4-6 passangers per vehicle. Some roads can be bumby and hard but our drivers are some of the most experienced and reliable in the country.
Some recommendations: The temperature can fluctuate between 0 to -10 C° in nights and days. You need warm clothes, a hat, gloves, comfortable footwear, lip balm, sunglasses and prescription medications.
Welcome to Mongolia
Create the apps businesses around the world rely on to grow better every day.